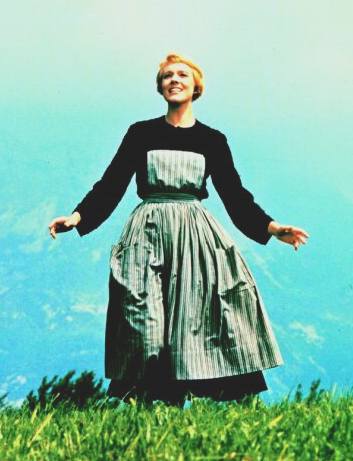 courtesy of solarnavigator.net
The second half of my requested five best, highlighting the songs in film that made an imprint in my mind. Let's just get to it. See the playlist at the bottom of each of these posts to listen to the songs in full.
Link to Part 1
Note:
Characters in the film don't technically "sing" these songs. For a list of those, check out the
Five Best Non-Musical Sing-a-Longs
.
Note
: Some of the songs/videos on these lists may not be suitable for young audiences (language).


Robert De Niro in "Goodfellas" courtesy of nickmongo.com

Eric Clapton - "Layla" from Goodfellas (1990)

Link to Scene: http://www.youtube.com/watch?v=BbwFXngs9Lw
In what still may be Scorsese's finest film to date, De Niro's Jimmy decides to remove any trace of his involvement in a major crime by taking care of everyone involved. We see all of these acts in an oddly moving montage, set to the pian interlude from Eric Clapton's timeless classic. Marty sure knows how to use a pop song, that's for sure.


Scene from"Reservoir Dogs" courtesy of ktartwork.blogspot.com

Stealers Wheel - "Stuck in the Middle with You" from Reservoir Dogs (1992)

Link to Scene: http://www.youtube.com/watch?v=komvFIGYBYM
This would most likely be my generation's go-to scene for this topic. A one-hit wonder from the 70's is the soundtrack to a brutal torture from Mr. Blonde (Michael Madsen) in this modern, independent classic. Tarantino set the stage for a brilliant career where his trademark has quickly become the re-purposing of past icons, pop culture staples, and themes.


Uma Thurman in "Pulp Fiction" courtesy of webanswers.com

Urge Overkill - "Girl, You'll Be a Woman Soon" from Pulp Fiction (1994)

Link to Scene: http://www.youtube.com/watch?v=iiAUmsl6OHU
Speaking of Quentin Tarantino, his first critically and commercially successful film in 1994 was due, in part, to a wide array of stellar performances, including that of Uma Thurman. Here, she decides to release some steam after a great night of conversation, food, and dancing by letting lose in the house and, unofrtunately, catching the bad end of a heroin overdose.


Scene from "Rushmore" courtesy of filmjunkie25.blogspot.com

The Who - "A Quick One While He's Away" from Rushmore (1998)

Link to Scene: http://www.youtube.com/watch?v=yly2UDQp6fc
I could put every Wes Anderson film on this list; he uses music so well. But, for part 1 (another one is coming in part 3 of this list), I'm going with the revenge montage between jason Schwarzmann and Bill Murray, all set to the third part of The Who's 9 minute epic recording. It's Schwarzman at his best, it's Murray finding a new niche with Anderson, and it's a perfect backand forth that gains some misguided arrogance thanks to the soundtrack.


Scene from "The Big Lebowski"courtesy of kellydare.com

Kenny Rogers & First Edition - "Just Dropped In" from The Big Lebowski (1998)

Link to Scene: http://www.youtube.com/watch?v=cz2ET5K6zY0
In a film littered with some great tunes (as most Coen brohters films are), this porn film dream ("Gutterballs") from "The Dude" has bowling, Julianne Moore as a Viking, Saddam Hussein as an attendant, and a wonderfully bizarre dance number, all accompanied by the great Kenny Rogers. In this immediate cult classic, it's the perfect number to engage your psyche.